"At Home"

During this unprecedented time, we must stay close to home to be safe.What does this look like to you?

For me, it's been a time to:
Spend time with my immediate family. My Hubby and my 2 daughters. 

Talking, hiking, baking together.Taking walks out in nature. 

I do my exercise routine, which includes a walk outside around the neighborhood.  It's good to be out, seeing the trees and sky.

Bird Watching:  I enjoy bird watching.  I have  a bird feeder and a suet holder.  We have a few different birds that show up  at our feeder: House Sparrows, Mourning Doves, a male and female Cardinal. I enjoy seeing the birds.  

Connecting with people on the phone or online.  We've touched base with family and friends.

Gardening:  I bought some seeds and  started some plants inside.  I've felt grounded seeing flowers and greenery about.  Our Daffodils bloomed and I noticed tulips coming up.  

Creativity:    I've had time to get more work done on my book project.  I'm working through creating the illustrations.  

So, though it's a tough time, We're managing.  
My mom used to say "When the Going gets tough, The Tough get going."

Take care,Lisa G.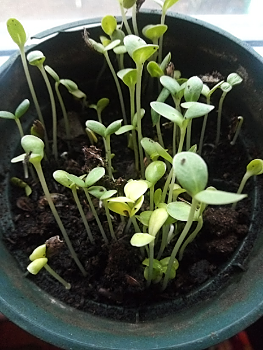 Art News

"Le Cadeau du Cheval"
Several artists in the Equine Art Guild were a part of this unique tribute to the horse. Click on the image above to read all about it and the artists who participated in it's creation, as well as see where it will be coming to a location near you in the coming year!
Soldier Portraits
Darla Dixon organized a group of artists who will create no-charge compassionate portraits for the families who have lost a loved one in Operation Iraqi Freedom/Operation Enduring Freedom. We are looking for artists to join our efforts, and also for non-artists who will help spread the word about this free service and token of our gratitude to families who have sacrificed so much."
For more information, contact Darla (darla@darladixon.com) or visit SoldierPortraits.org.